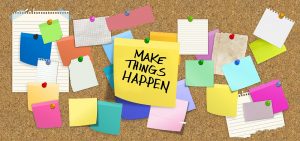 In today's OFA Copy Hacks Lesson (which will only take about 10 minutes of your time)... we discuss WHY you might want to outsource your sales copy.
We also discuss WHY you still need to have sales copy skills yourself even if you hire someone.
You need to understand this CRITICAL distinction because it spells the difference between success and failure (and wasting a LOT of money hiring a copywriter).
Put the appointment reminder I talk about in the video in your calendar.
Jump over on your specific One Funnel Away Challenge FB Group and share why you're committed to learning the key skills everyone needs to succeed with sales copy!