Niche and Offer Detective Wizard
Niche and Offer Detective Wizard (V2.0)
Research Your Niche and Brainstorm your Offer components using this new Funnel Script!
(5 Day Lead Challenge / OFA Challenge)
OFA Challenge Extended Demo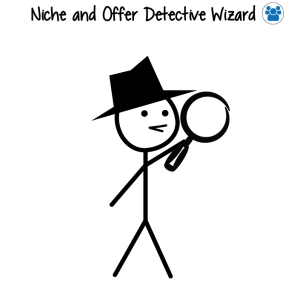 Directions:

Fill out the form below & click the "Build" button;
Scroll through the results that appear below the form;
Click on the links to open the research sites in a new window.
*Do Not Forget to click "Project" and Save your project input for future use or changes!
Copyright 2022 - Funnel Scripts - All Rights Reserved