Product Review: Spritzlet Browser Plugin from spritzlet.com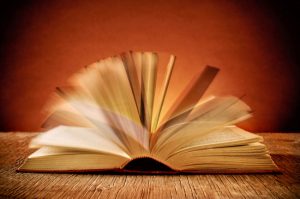 In a nutshell, the Spritzlet browser plugin makes it simple to click a button in your browser's bookmarks bar, and then have the plugin pull in the article or other text on a page letting you instantly speed read that text at a level and speed you control.
Spritzlet, distributed at spritzlet.com, is focused on making it easier for people to wade through text content a lot faster using proven "focus" techniques building on new research in speed reading.
You want this because it will help you power through a ton of text content really quickly. If you read a lot of articles (or want to read a lot but don't ever seem to have enough time), then this amazing little app will help you do just that with no training.
Here's the bottom line for you: you will be amazed at how quickly you can read through text by using a simple little piece of technology that is so easy to use.
What makes this browser plugin truly stand out is that it's cheap and really works right out of the gate. I can't stress enough that it requires no instructions to get started. When I demo'd this at a staff meeting, my daughter said, "I am a really slow reader, and I can actually use this!"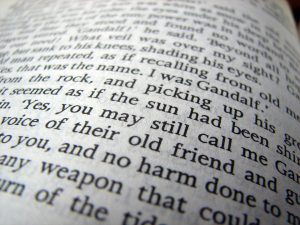 Something amazing about this browser plugin you might miss is this little app is based around cutting-edge research that discovered one of the limitations to people's reading speed is related to how long it takes to move your eyes from each word to the next on the page. By eliminating the eye movement, you can instantly double or triple (or more) your reading speed.
This is for anyone, regardless of current reading speed, who wants to be able to get through text content a lot faster and easier.
The thing I like about this most, besides the fact that it helps me get through text content quickly, is it also seems to actually boost my focus. Instead of fighting to pay attention while reading an article and getting distracted by ads, pictures, and more on the page, this app forces me to get laser-focused in short 1-2 minute bursts and then relax.
Now, nothing's perfect, and it won't work for people who want to speed read text on Facebook. For whatever reason, it won't pick up text on Facebook's website.
That's not a big deal, at least from my perspective, because you can use Spritzlet's sister site http://www.readsy.co. Readsy actually lets you copy and paste text right into your browser, then speed-read that content just like you would using the Spritzlet app. With Readsy, you can even upload an entire PDF file and then speed read it right there through the web.
I use Spritzlet to keep burning through articles and blog posts that I want to read (which before I couldn't get to because of time constraints) much faster. Also, this lets me get through a lot of information, so I can pick and choose what to go back to later and spend a lot more time on with more concentration and effort.
The great news for you is, this browser plugin is only $3.99 annually.
When you compare Spritzlet to more expensive speed reading software it's a total no-brainer.
Now is the time to take a hard look at this because it will save you a TON of time wading through text content
For more information check out Spritzlet at http://spritzlet.com/ for the browser plugin and Readsy at http://www.readsy.co/ to speed ready text that Spritzlet won't pick up.