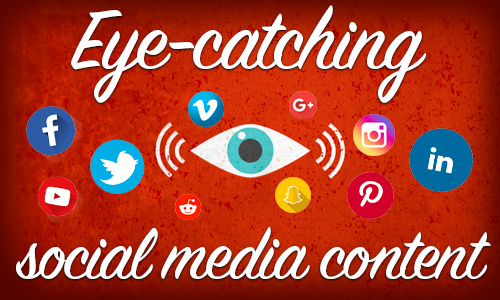 If you want to create eye-catching social media content fast, then pay very close attention to what I'm about to share with you. The Windows Snipping Tool, an under-the-radar software program that already comes included with Windows, enables everyone who sells online to create eye-catching social media content fast.
In short, this software program makes your life easier by helping you grab quick screenshots you can use as graphics in social media (and elsewhere).
By the way, the reason I say this software is "secret" is because hardly anybody knows they already have access to it as part of Windows!
This is free software that's already on your Windows PC and it's super simple to use. (If you're running a MAC you can access the same features by pressing SHIFT+COMMAND+4.) Just click "New", line up the crosshairs, drag the cursor and save the image. It couldn't be easier!
Here's why this tool is awesome…
The Snipping Tool makes it super easy to grab images you can use for anything. I've used them in social media, on sales copy (think screen capture of any type of proof element), for support requests, and even error reporting. You can also do basic markup with pen and highlighter on the images you capture and then save those as GIF, PNG, or JPG image file formats.
Basically, if you can see it on your screen, you can grab it and turn it into an image you can share on social media and elsewhere. And, unlike many paid "screen grab" software programs (which I own also), this is so easy to use you'll be up and running in no time flat!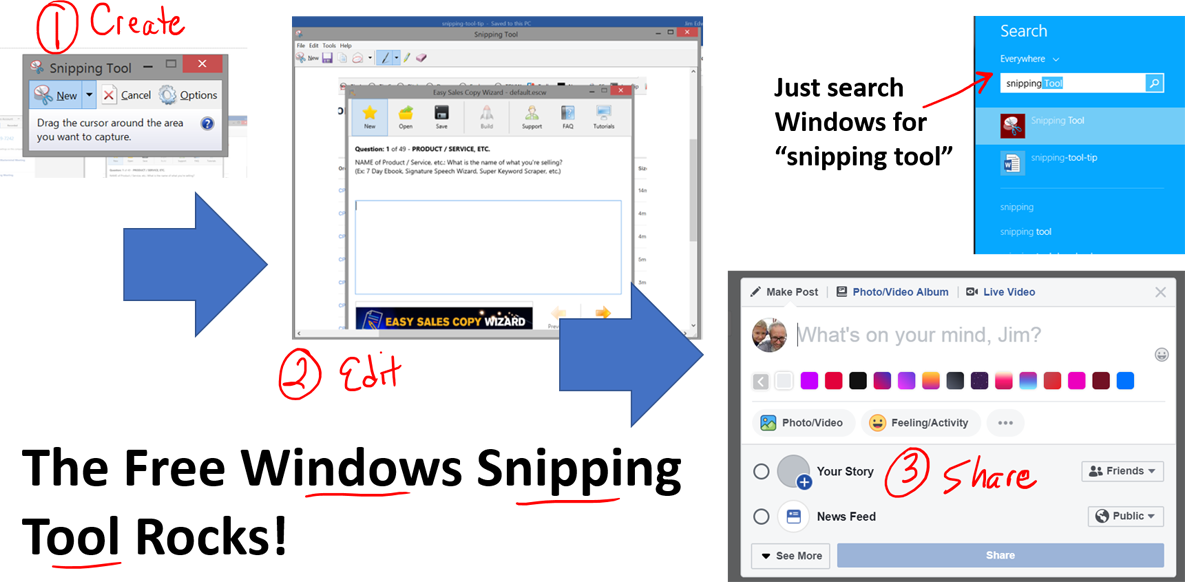 Here's what you can do to put the Snipping Tool to work quickly:
1. Open your Windows PC and search for "Snipping Tool". (I use mine so much I have it pinned to my taskbar).
2. Practice taking screenshots of various sizes and posting them on social media.
3. Consider using screenshots as actual content, including creating:
* Step by step graphics
* Info-graphics
* Examples with markup
* Proof elements (bank statements, statistics, charts, etc.)
* Previews of membership or other protected content
* Digital "swipe file" of ideas
* PowerPoint Slide graphics
… the sky is the limit!
And the great news is, this proven tool costs nothing! It's included with Windows.
You can try this software program inside Windows; just do a search for "Snipping Tool" and you're off to the races.