Do you want to write funnel sales copy that converts fast?

Do you want to know the #1 headline formula that works with the vast majority of traffic?
Have you experienced failure with writing sales copy in the past and now you're scared your copy will fall flat on its face?
Well, here's some good news for a change…
First, you're not alone!
Second, you probably don't write sales copy for a living (so give yourself a break)!
Third, what's really stopping you is the fact that you don't have the secret "blueprints" and templates copywriters use all the time to shortcut the sales copy process.
So the real issue here is the fact that you don't know what professional sales copywriters know… NOT your intelligence or your lack of ability.
So here's a big secret the "pros" don't want you to know:
If you have a great headline, your copy can basically suck and you'll still sell more than if you had amazing sales copy and a crappy headline.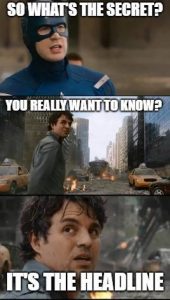 That's right… the key to the whole copywriting game is your headlines.
Whether it's for a video sales letter, webinar funnel, opt-in funnel, free + S&H funnel… or any other type of funnel.
The #1 thing that spells success or failure is the headline.
Want to know the #1 headline formula that works with the vast majority of traffic on the first try?
Here it is:
"How To [benefit] Without [pain]!"
How To Make A TON Of Sales Without Hiring An Expensive Copywriter
How To Shave 5 Strokes Off Your Golf Game Without Spending A Fortune On New Clubs
How To Drive 10,000 Targeted Visitors To Your Funnel Without Spending A Dime Of Your Own Money On Ads
This formula, "How To [benefit] Without [pain]!", works with both warm and cold traffic (by far the largest sources of traffic) because it contains the problem/pain cold traffic faces and the benefit/pay-off warm traffic wants.
And now you know 🙂
By the way…
If you're super frustrated with your ability (or lack thereof) for writing sales copy, here's your answer for solving this issue with once and for all.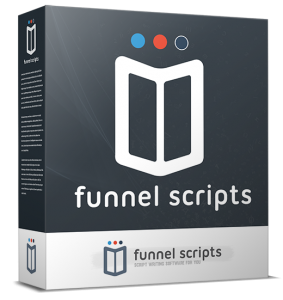 It's called Funnel Scripts and it's exactly like having push-button access to the secret blueprints and templates of the world's greatest copywriters (without the outrageous fees and royalties copywriters charge).
This free webinar shows you how to get all of your sales letters, scripts and webinar slides written (in under 10 minutes) without hiring an expensive copywriter!!
Access this amazing training with Russell Brunson and Jim Edwards here: https://FunnelScripts.com