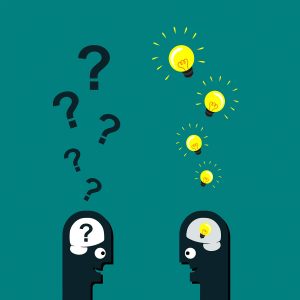 Today we're going to talk about the easiest way to create content for stories, podcasts, sales letters, and more.
What's the fastest, easiest, least-stress way to create content?
What is this magic bullet?
Can anyone really use this?
Yes... yes... and YES!
Use the worksheet above to help you create at least 5 questions you can use to create content for your target audience.
By the way, today's lesson gets you primed for the next critical step in the Challenge... so PLEASE, do this now.
Once you've done today's assignment, post it over in your specific One Funnel Away Challenge FB Group to let everyone know you're a surefire winner and YOU GOT THIS!