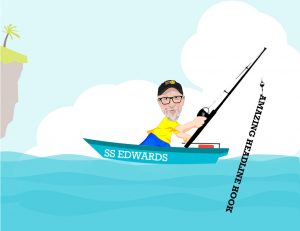 Today we're going to talk about hooks as headlines (and headlines as hooks).
Lots of cool stuff for you in today's lesson!
First up, I share a Magic Formula you can use in virtually any situation to create an effective headline hook.
Next, I share a BRAND NEW "wizard" to help you create 84 amazing headlines at the WHACK of a button based on the favorite headlines of one of the greatest copywriters of all time.
What makes this even more special is that NOBODY else in the ClickFunnels Universe has access to this... you're special!
Let's get this done!
Once you've done today's assignment, post your FIVE best hook(s) from today's lesson (using the wizard) in your specific One Funnel Away Challenge FB Group to share that you got this done!