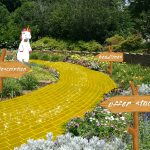 Today we're going to talk about what we've done and why we did it this way.
I want you to have the "big picture" right now so you have the context for where we are and where we're going.
This is a super short lesson... but take the time to watch (it's only 3 minute long).... so get it done!
Today is a catchup day... so if you have anything left to do, make sure you catch up right now!
Once you're all caught up, please post over in your specific One Funnel Away Challenge FB Group "I'm all caught up!" and give yourself a round of applause!